Get ready for the Easter Bunny's visit with this unforgettable treat shown above. Nestled in delicious butterscotch or chocolate nests, the unforgettable taste of these elegantly wrapped candy eggs will leave kids hopping for more.
2. Premier White Lemony Cheesecakes
Premier white baking bars give this elegant and lemony cheesecake a smooth and creamy consistency. Try this in the Spring, Easter or a bridal shower—to rave reviews.
These are almost too cute to eat! Cultivate a crop of carrots with dollops of orange icing topped with fresh mint sprigs in mini 2 1/2-inch terra-cotta pots.
4. Peanut Butter and Candy Egg Blondies
If you love peanut butter, you're in for a real treat with these amazing blondies above. Kids and adults alike will adore these peanut butter blondies that are both baked and topped with peanut butter candy eggs.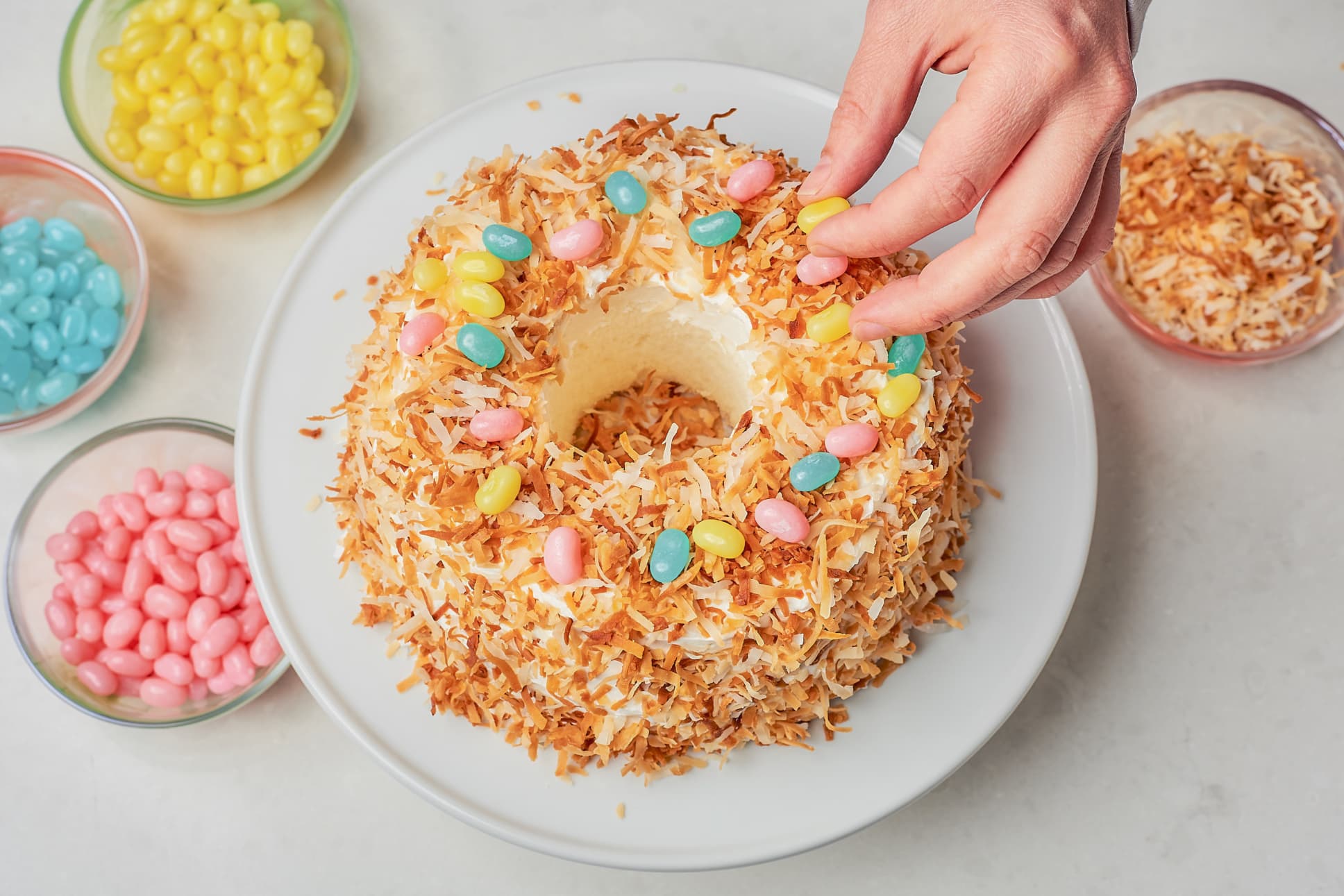 5. Classic Easter Cake with Coconut and Jelly Beans
This cake is nothing short of pure American ingenuity, in my mind — a sweet and sticky confection of angel food cake, marshmallow icing, and all the jelly beans you can handle. It's a little bird's nest for your Easter table, and its deep nostalgia for me is only matched by how easy it is to make and how fun it is to eat.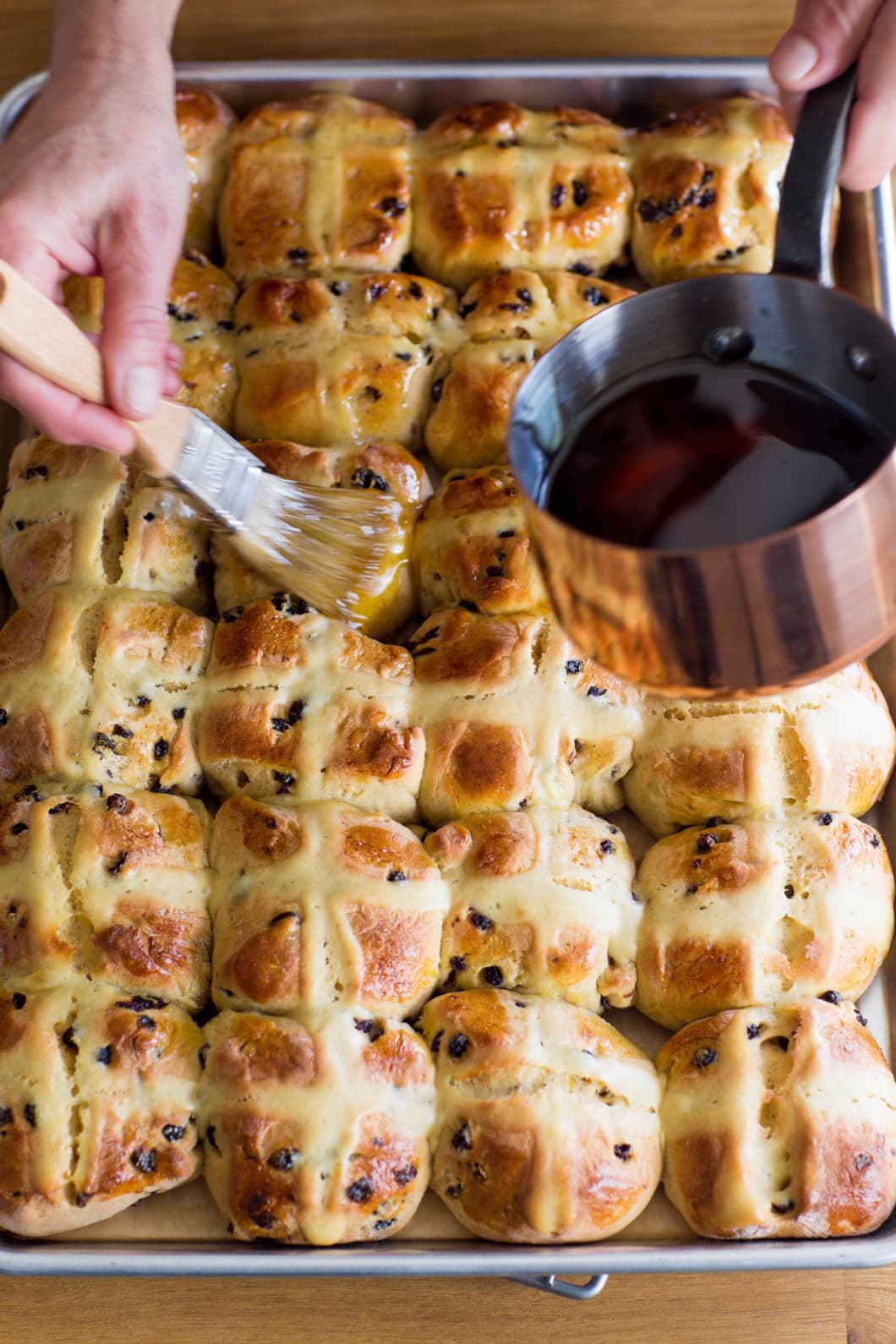 Hot cross buns are lightly sweetened, mildly spiced rolls with a distinct image of a cross that runs across the top. They are specifically associated with Good Friday, and have been for almost a millennium. Over time, hot cross buns in the U.S. became extremely sweet, and today are often criss-crossed with a sugary icing, but that isn't the recipe of yore; the original crossing mixture was more of a paste.
7. Warm Carrot Cakes with Cream Cheese Sauce
This warm mini carrot cake recipe is made in two tiny ramekins (the same size you use for creme brulee–6 ounces). Then, make the warm cream cheese sauce the moment the cakes come out of the oven. A sprinkling of toasted pecans on top is, well, the icing on the cake.
8. Egg-Ceptional Easter Cookies
These egg-shaped chocolate chip cookies can be festively decorated with colored frosting for a sweet Easter treat.
These cute Mini Lemon Lime Tartlets above give the fresh taste of spring and are the perfect way to celebrate any occasion.
10. Chocolate Chip Easter Baskets
These little Easter baskets above are sure to delight everyone in your Easter celebration.